It delivers contracts for the NHS, local colleges and companies, as well as supporting individuals. For counsellors, it delivers professional training and runs conferences. Surplus income goes to people who require counselling but can't afford it.
An £80,000 loan and grant from Key Fund in 2018 helped build new counselling rooms and develop online services. The investment saw revenue double, to a turnover of £480,000.
In a year, Citizen Coaching delivered 20,000 face-to-face counselling sessions via sixty counsellors in 12 languages, supporting over 4,000 people.
Almost 90% of clients reported better relationships, increased well-being, and felt more able to engage in work or education.
Martin wanted to create a service with warm and accessible surroundings, not clinical clipboards. He set up Citizen Coaching in 2005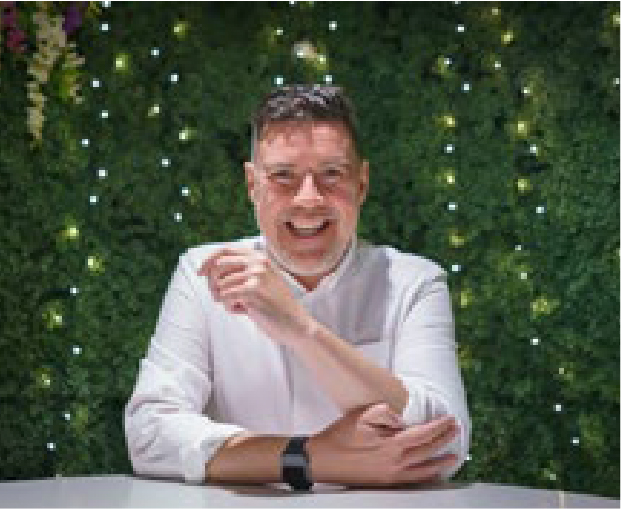 Then Covid hit. 75% of clients, aged 14 to 24, were normally referred by youth workers and GPs.
Many would fall through the system in lockdown, followed by a tsunami of referrals as the nation's mental health declined.
"Those who already have issues with anxiety see the world as a dangerous or difficult place," Martin said. "So, people with anxiety are particularly affected."
Martin feared for those "hidden and struggling" who would need serious support.
"By the time we got to October 2020, we saw a doubling in the number of referrals, and an increase in complexities."
Social isolation, health worries, and exam anxiety added up to a 'perfect storm' for young people.
"Imagine dealing with the death of your granddad, who you loved very much and couldn't see before his death, and every time you turn on the TV, there's talk about Covid deaths."
In lockdown, Citizen Coaching had to close all face-to-face sessions. With the drop in referrals as services closed, they also lost rental income for their counselling rooms.
But the team couldn't turn their backs. Martin moved all its physical counselling sessions online. He also offered an online Anger Management course for free, supporting 538 people to date.
To survive, he negotiated a rent reduction, cancelled all possible outgoing expenses, accessed a bounce back loan and was swift to react and plan.
"Our job is to have an agile workforce that are ready to make sure they can meet these demands."
With a cash-flow and financial loss of £30,000 in just eight weeks, Key Fund stepped in with £75,000 from the Social Enterprise Support Fund.
Key Fund support will ensure Citizen Coaching bounces back to sustainability.
Loan: £107,100
Grant: £107,900
Total invested: £215,000